For almost 20 years, Adventure Guide Chris Meyer has explored the natural side of Las Vegas. Leaving an IT career to pursue his passion for nature, Chris feels lucky to spend his days outdoors opening the eyes of his tour guests to the beauty and history of Nevada. An expert in finding off-the-beaten-path sites, Chris's Pink Adventure Las Vegas Tours might include spotting Dinosaur tracks or ancient petroglyphs! Learn more about Pink Adventure Tours through the eyes of Chris Meyer below.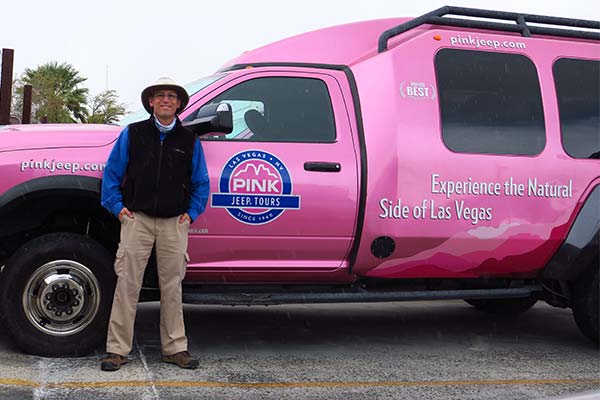 How long have you worked for Pink Jeep Tours?
Chris:  I have worked for Pink Jeep Tours for about 16 years. I began working as an Adventure Guide after I moved from Tampa, Florida to Las Vegas. I left an IT job and was looking for something new. A friend of mine went on a Pink Jeep Tour and thought that I would be a good fit as a guide. I thought, "What are Pink Jeep Tours?"
I sent in a resume even though all my experience was technology and IT-related. I wrote a strong cover letter thinking I would not get noticed. I was lucky because they were looking for new, passionate guides. I was camping in Yosemite State Park when I got the call that I was hired. I was ecstatic.


Why did you decide to become an Adventure Guide?
Chris:  To be honest, I had no idea what was involved in being a tour guide, but I thought my interest in the outdoors and nature would make me a fit. I have a keen perception that makes my guests interested in what they are looking at. I can tell them what they can't see with the naked eye.


What does it take to be a good Adventure Guide?
Chris:  I think it's important to ask the guests, "What was your inspiration for taking this tour?" I explore their interests and then tailor the tour to fit. Sometimes, people just have us on their bucket lists. Other times, visitors come with specific interests to explore.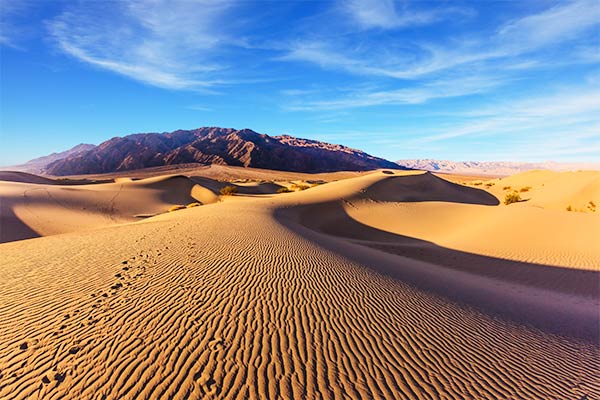 For example, I once had a guest who booked our Death Valley tour to propose to his girlfriend. He called to let us know ahead of time and we were able to plan the experience to capture the scenery and backdrop he was envisioning. A good Adventure Guide is proactive about the guest experience, not reactive.


What is your favorite part of being an Adventure Guide?
Chris:  Honestly, I get to tell fascinating stories over and over again and no one gets bored.


What is your most cherished memory thus far?
Chris:  There are times when you have guests that you really connect with and everyone has a memorable time. It feels like you're taking family or friends on the tour.
Years ago, I had a couple from Australia in their 20s on our Grand Canyon West Drive, Fly, Float Combo tour. The man was interested in proposing to his girlfriend while on the boat that takes you to board a helicopter for a tour of the West Rim. I was worried about his plan because, at that time, the boat would get crowded, and the setting wasn't personal. I brainstormed a beautiful, private location that would work better.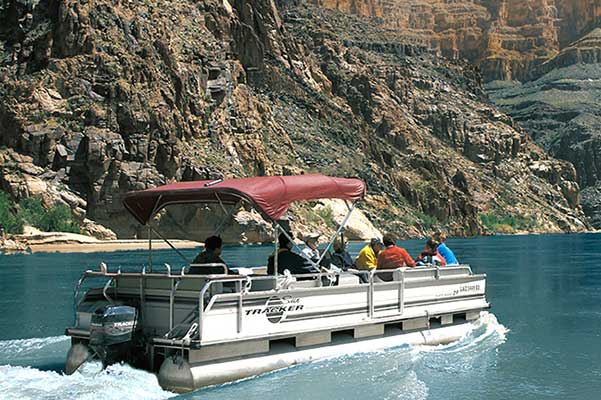 I also had a weird feeling that I should take my camera to work with me that day. He also snuck me his camera. So I was able to shoot a video with mine, while I was taking photos with his. He was so sheepish and nervous. His girlfriend had no clue.

We got to the spot where there's a perfect view of the Canyon in the background. It was quiet and peaceful. When he got down on one knee, I captured the perfect moment. Later, I sent him all the video footage I'd shot and the photos I had been sneaking of them throughout their tour. They were so appreciative of the moments I captured to commemorate their experience.
I still have some of the pictures and videos on my computer, and I look back on them with fond memories of the experience. It was a great day.


What's your favorite stop on the Las Vegas Pink Jeep Tours?
Chris:  It would have to be any stop where my guests can experience silence, solitude and serenity. Typically, tourists don't take the time to sit quietly and soak up the beautiful natural surroundings. I like to incorporate these moments so that they appreciate why wilderness areas are designated. It's in these moments that we understand humans cannot improve nature. It is perfect the way it is.


What are the benefits of taking a Pink Jeep Tour vs. driving yourself?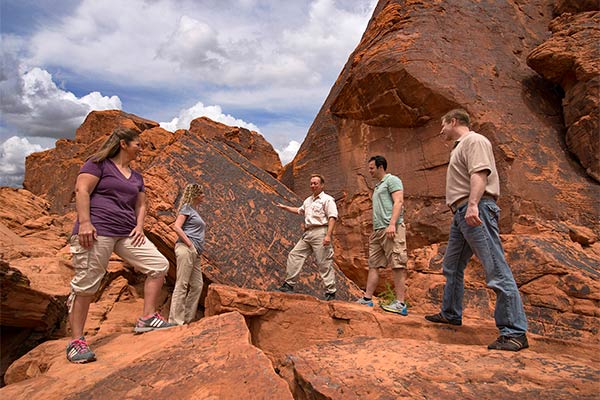 Chris:  The Adventure Guides are able teach you so much because we're local and we immerse ourselves in the area. I go hiking in the canyons and mountains where we conduct tours all the time. I always find hidden, historical treasures—such as petroglyphs—that I later point out to our guests. They would not have seen them otherwise.
Guests on our Valley of Fire tour learn about ancient petroglyphs at Atlatl Rock and dinosaur tracks from the mid-Jurassic period. They were left by therapsids, the lizard-like reptiles that later evolved into mammals. We explore them from a safe distance and I carry along my tablet to show them close-ups of what we are looking at.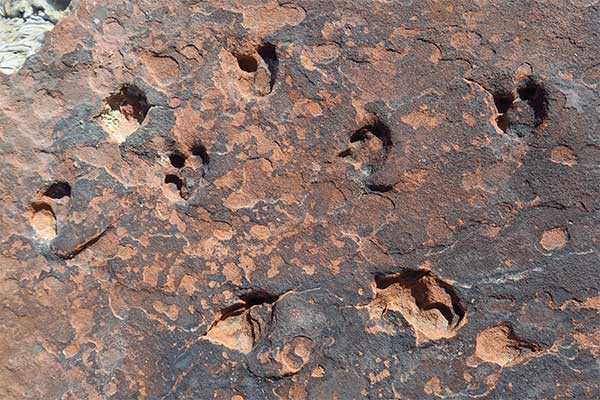 You can learn so much more about the area on a Pink Jeep Tour. I've run into so many circumstances where guests have said that they've been to Las Vegas before but wanted to try a Pink Jeep Tour this time. Every time they end up saying, "Wow! I learned so much more."


Why should travelers visit you in Las Vegas?
Chris:  My fellow guides and I are incredibly well-trained. We will make your experience unforgettable. Our training changes year after year and is more intensive each time. The tours are constantly becoming more enriching for our guests.
Give us a fun fact about you!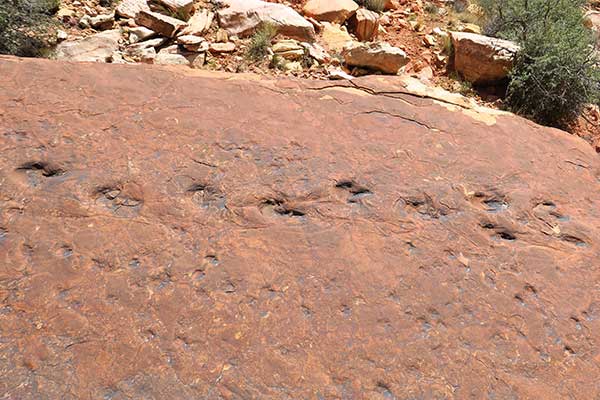 Chris:  I love to hike – especially in search of Dinosaur tracks! Las Vegas' canyons have beautifully preserved tracks in their rock formations. Federal paleontologists have discovered 190-million-year-old fossil tracks from dinosaurs and arthropods at Red Rock Canyon National Conservation Area, a place we visit on our Red Rock Canyon tours.
I love finding new ones and taking photos to share with the other Adventure Guides and to point out to guests from afar. It's like exploring a modern-day Jurassic Park!
Visit Chris and experience the natural beauty of the Las Vegas area with your own eyes. Book your Las Vegas tour today.
---