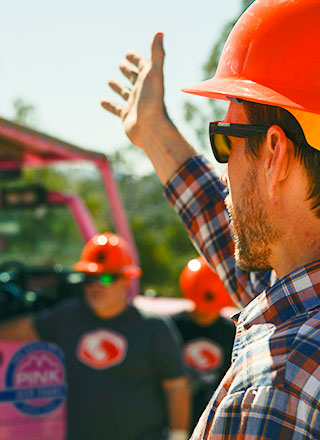 Pink Adventure Tours Shows Continued Commitment To Conservation And Environmentalism In 2016
Already a shining example of combining adventure and luxury into their incredible tours of the American Southwest, Pink Jeep Tours has also become an example—to their peers, their clients, and their communities—of conservation and environmentalism. While their passion for the great outdoors comes through in their tours of Las Vegas, Sedona, and the Grand Canyon, this passion is extended and further...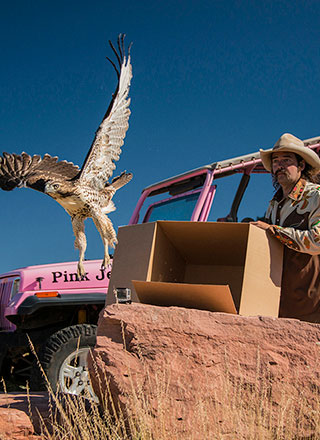 Runnin' W Wildlife Center Partners with Pink Jeep Tours to Release Birds of Prey in Coconino National Forest
Today, the skies high above the surrounding red rocks of Sedona will have new residents for locals and visitors to admire as five rehabilitated birds are released. Runnin' W Wildlife Center and Pink Jeep Tours have teamed up to release five recently rehabilitated birds of prey including 2 Cooper's Hawks, a Swainson's Hawk, Red Tail Hawk and Barn Owl. These majestic birds are now once again free to soar above Sedona's beautiful red rocks thanks to the efforts...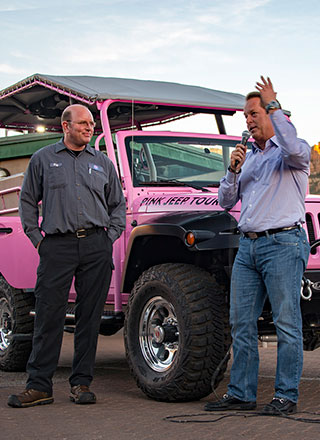 Pink Jeep® Tours Blazes The Trail To Adventure With State-Of-The-Art Tour Vehicle
Pink Adventure Group, the premier tour company in the Southwest known for its iconic pink Jeep® Wranglers and exhilarating adventure tours, has unveiled its next generation, state-of-the-art, off-road tour vehicle. This first-of-its kind, all new Jeep Wrangler was custom designed and built in the Pink Jeep Tours eco-friendly service center located in Sedona, Arizona and will begin...