This is part two of a series covering some of the favorite outdoor destinations for Vegas locals. Read part one here.
Vegas local Sandy Knapp, also a guide for Pink Jeep Tours, knows a thing or two about her home town. As an outdoor enthusiast, she knows there is far more to Vegas than the Strip. Here are more of Sandy's favorite outdoor destinations in the Vegas area.
Floyd Lamb Park
Escape from the cacti and sagebrush with a quick walk through this beautiful park. Only 20 minutes or so from the Strip, the park is full of big trees that create shady resting spots. It's also home to four stocked ponds and a few recreational areas. But what really makes this park stand out to Sandy is the wildlife.
"There are the usual ducks and geese, but there are also peacocks!" she says. "It's really cool to see."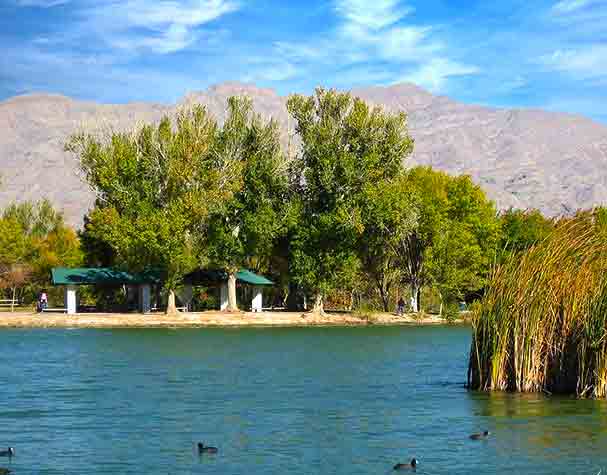 Water parks
Vegas offers a few different options when it comes to water parks, but for locals, the two best options are Cowabunga Bay on the east side of town, and Wet'n'Wild on the west side. Both parks have options for everyone, with low key options like lazy rivers and plenty of lounging opportunities, and high adventure thrills like the Tornado at Wet'n'Wild or the Wild Surf at Cowabunga Bay. For locals and visitors alike, it's a great escape from the heat. And it's a family-friendly option, too.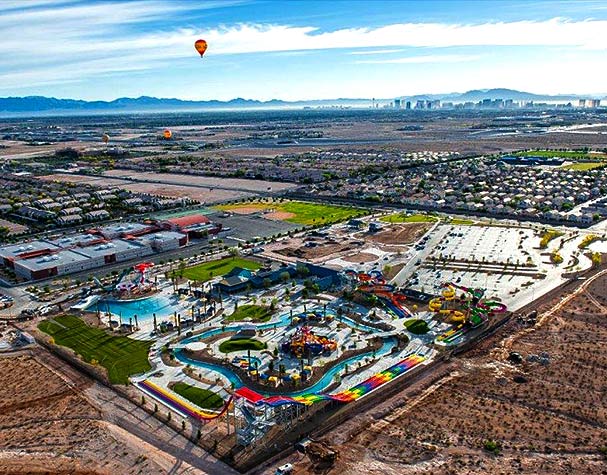 Ethel M. Chocolates factory and botanical garden
Come for the chocolate, stay for the view! This unique destination gives visitors the chance to walk through a working chocolate factory. Take yourself on a self-guided tour, and visit the gift shop on your way out.
If you're wondering what this has to do with the outdoors, keep reading! The site of the chocolate factory is actually home to the largest cactus garden in the American Southwest. With free admission and plenty of walking trails through incredible scenery, this is one outdoor hotspot that both locals and out-of-towners love.
Lake Mead
"Lake Mead is a pretty well-known spot, but there's plenty of room for everyone," Sandy says. "Lots of marinas where you can drop in your own boat, plenty of fishing spots, and places to camp. There are even a few restaurants where you can go for lunch or dinner."
Lake Mead is a true "something for everyone" destination, and it's basically heaven for anyone who loves the outdoors. Swim, camp, fish, walk, picnic, relax, and enjoy!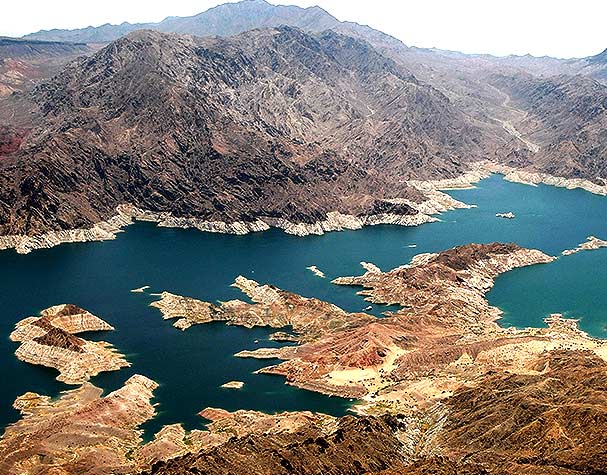 Springs Preserve
Sandy loves the Springs Preserve. "It's like a big outdoor museum," she says. "There are lots of plants that grow in the area, and there's a huge park you can walk through."
The area is also full of historical significance. In fact, their preserve is actually on the National Register of Historic Places due to the role the Springs played in the development of Vegas and the surrounding areas.
The Springs Preserve is a great place to combine learning with hands-on exploration and a ton of outdoor fun.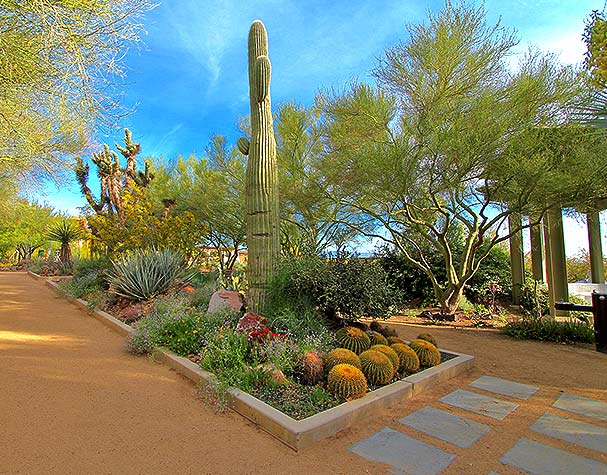 Not many people equate Las Vegas with the great outdoors. Thanks to Sandy's suggestions, you know better than that! Explore more of the natural side of Vegas on a Pink Jeep Tour, which will take you to some of Vegas's most incredible sites (that have nothing to do with neon). Plus, you'll get to hear from more guides like Sandy, who will share their passion and expertise for the area.
See you outside!
---