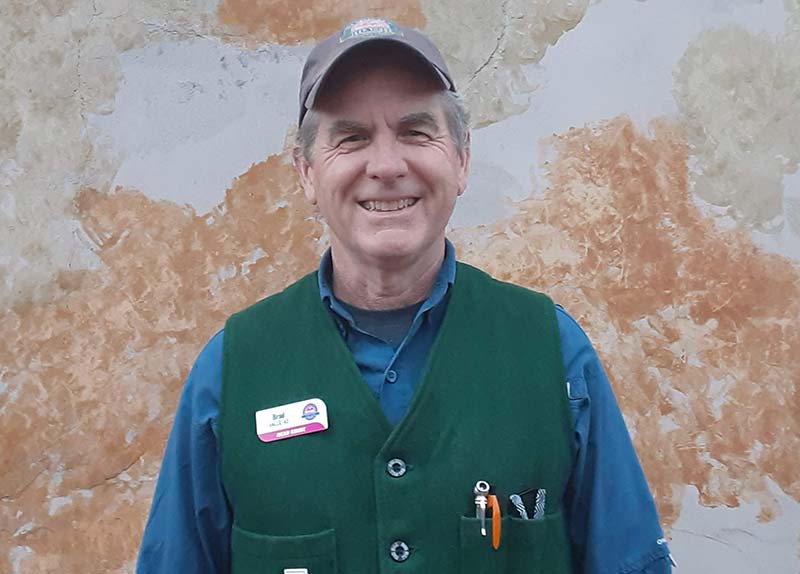 The team at Pink® Jeep® Tours Grand Canyon is all about ensuring every tour experience is memorable, especially when it comes to guest proposals. Aside from immersing guests in awe-inspiring landscapes, Guide Supervisor Brad DeVries works with the company's Adventure Guides to personalize tour experiences for life's most special moments.
Brad discusses how to arrange the perfect proposal and shares some of his experiences facilitating guests' most treasured memories.


How often do proposals happen on Pink Jeep Tours in the Grand Canyon?
We get at least 6 to 12 proposals a year. Sometimes more often than that!



What makes the Grand Canyon the perfect location for a romantic proposal?
The scope and the majesty of the Grand Canyon make it inherently romantic. It's a place that evokes strong emotions in visitors, and it's so hard to capture its beauty in a picture or video. You really must be there in person to understand how breathtaking it is. So, to be in a place so overwhelmingly beautiful for such a special moment makes the proposal even more memorable.

Where are the most common locations for proposals at the Grand Canyon?
There is a "proposal point" in the Grand Canyon, but it tends to be busy. Each of our guides has a special place in mind that they can offer to couples where there is privacy away from the crowds.
My favorite place is out near the South Kaibab Trailhead. It usually doesn't have anyone nearby so we can create a very personal, private moment. In fact, I proposed to my wife about two miles down the South Kaibab Trail at Cedar Ridge.

How can couples plan to ensure that their tour proposal goes smoothly?
We encourage guests to call in advance and speak to one of our Customer Service Representatives. They are excellent about making sure that important information gets into the booking notes and is conveyed to the guide.
Being told about a proposal in advance has its benefits. The guide can discreetly convene with the guest who plans to propose beforehand. Based on their vision, we can help determine the best location and timing. We can even work out a signal for a camera handover when the proposal is about to happen. This way, we're in position to capture the reaction!
I like to bring a blank Grand Canyon postcard and ask the couple to write down their thoughts immediately after the proposal. It's a wonderful way to capture the overwhelming, in-the-moment emotions that have couples walking on air. Sometimes they ask me to add my thoughts, too, and it's always an honor to do so.

What is your most memorable guest proposal story?
My personal favorite included a couple who booked a private tour and I took them to the South Kaibab. We got lucky, and no one else was around. The groom and I planned signals for when the moment was about to happen. When he handed me the camera, his girlfriend thought they were taking pictures to send back to their family. As the sun was setting, he got down on one knee and she had such a beautiful and memorable reaction. She was completely stunned and overjoyed! I was grateful to be a small part of that!
***
Pink Jeep Tours is lucky to have the best Grand Canyon Adventure Guides in the business who can help guests get to just the right spot at just the right time.
We want our guests to have the ultimate experience, so if you plan on proposing to a loved one on tour, be sure to let us know! Call us at (800) 873-3662.
Please Note: Pink Jeep Tours does not facilitate wedding ceremonies at the Grand Canyon National Park due to Special Use Permit requirements. However, we do offer outdoor ceremonies and special group tours at majestic locations in Sedona, Las Vegas and the Smoky Mountains. Click over to our Destination Weddings page or contact our Group Sales Team at (844) 375-7465 to learn more.
---