What's better than exploring the history, geology, and culture of the United States by visiting one of its incredible national parks?
Getting in for free, of course.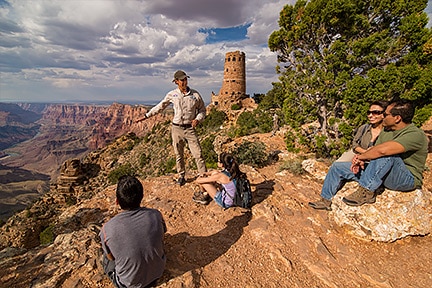 The National Parks Service is offering free admission to all its parks on 10 different days throughout 2017. (Yes, this includes the ever popular Grand Canyon.)
Want to make sure you don't miss out? Here's what you need to know about these free admission days in 2017.
When are they?
Probably the most important question is when the free admission days actually are. Here's a handy list:
January 16 (Martin Luther King, Jr. Day)
February 20 (Presidents' Day)
April 15-16 (National Park Week)
April 22-23 (National Park Week)
August 25 (National Park Service birthday)
September 30 (National Public Lands Day)
November 11-12 (Veterans' Day weekend)
Are any parks excluded?
No, admission to all parks will be free on these days.
Do I have to bring a voucher or coupon to receive free admission?
No. Just bring yourself, and be ready to have a great time.
When is the best time to go?
Any of the free admission days will be great, but it will largely depend on which park you want to visit and what your schedule is like. Keep in mind that crowd levels might be a little higher on free admission days, so do your best to plan lodging, activities, and tours ahead of time.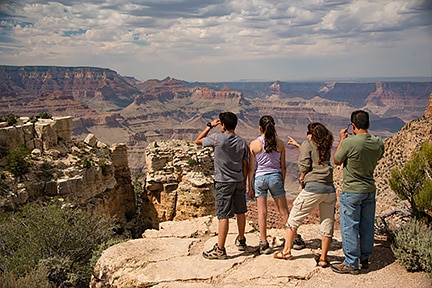 What park should I visit?
Ah, the ultimate question. Well, we'll admit we're a little biased, but we've always loved the Grand Canyon. The Grand Canyon combines breathtaking, must-see scenery with an adventurous spirit that is unique, memorable, and a ton of fun. Also, the Grand Canyon is easily accessible from multiple places, including Sedona, Arizona and Las Vegas.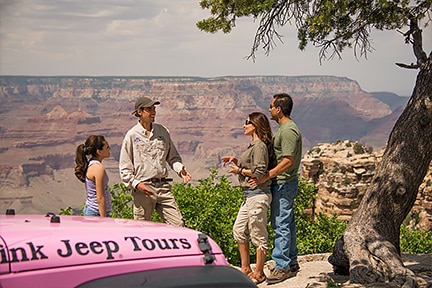 Want to make sure you see the best that the Grand Canyon has to offer? Use the money you're saving on admission to book a Jeep tour. With multiple departures and itineraries, you'll see the canyon at its best, from various lookouts, popular tourist spots, and more isolated and private locations. And you'll benefit from having your very own tour guide there to share with you the fascinating history and rich culture of the canyon and the surrounding areas. It will make your trip even more memorable—guaranteed.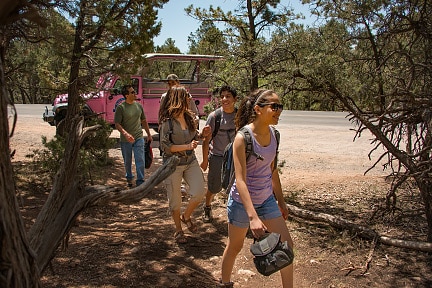 Hopefully, you're able to find some time this year to take advantage of one of the free admission days at the national parks. For more information on the free admission days, check out the National Park Service website. For more information on Jeep tours at the Grand Canyon, contact Pink Jeep Tours online here, or call us at 888-900-4480.
---