Planning a corporate event to reward your employees, build unity among a youth group, inspire a sports team or create memories with your family? An outdoor group event just might be the perfect solution to bring the gang together. Getting outside can lower fatigue, boost your mood and heighten your senses, setting the scene for lasting memories among all participants.
Of course, you'll still have to plan to make sure your outdoor experience is just right. Elizabeth Vaughan has worked in the group events business for years. Elizabeth works with Pink Jeep Tours, one of the nation's best tour companies. She shared some tips for creating the ultimate memorable group event, whether it's a corporate affair to reward your VIPs or a small group event to build camaraderie with your team. Here's what she has to say:
Location, location, location.
If you can swing it, take the group to a destination that is enough to make them "ooh" and "aah" all by itself, like the Grand Canyon. You could head to a vibrant destination, like Las Vegas, or mellow out in a quaint resort town like Sedona, Arizona. Either way, as Elizabeth says, "an interesting location is a way to get your group to be impressed, right off the bat."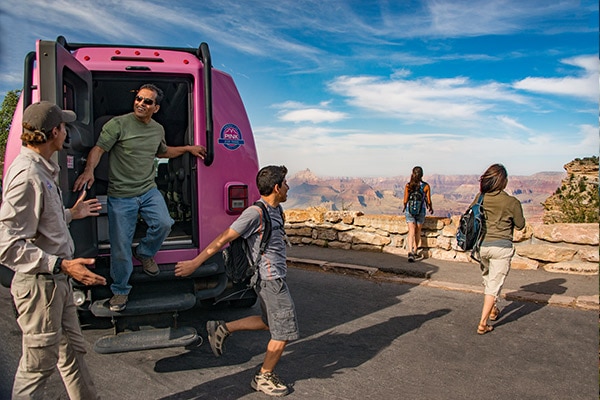 Find the right activity.
Elizabeth is a big fan of getting groups outside, and one reason is the variety of outdoor activities available. Groups can take a hike or nature walk, go on a Jeep tour (bonus points for adventure!), plan a day or two at the lake, go horseback riding, rent out a botanical garden or take some hot air balloon rides. Of course, do your best to make sure that your activity accommodates everyone in your group.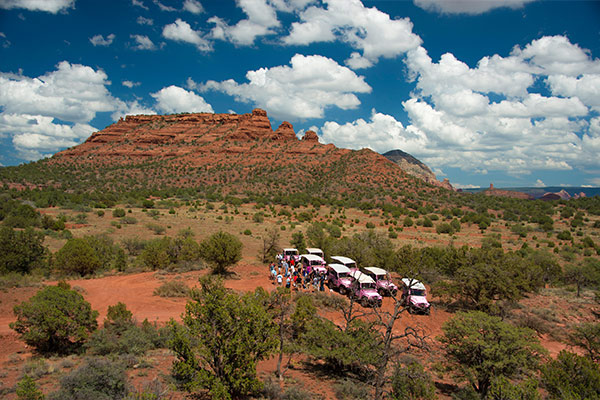 Learn something.
Everything is more fun with a group of friends—even learning! Guided tours are a great way to keep things fun while still learning a lot. Elizabeth points out, "At Pink Jeep Tours, we specifically train our guides to be both entertaining and informative. It makes for a much better overall experience for all the guests." When you're looking for options, think tours of museums, factories or dams, or learn about the world around you with a tour that explores geology, flora and fauna, and culture. The Pink Jeep team even set up a flora and fauna scavenger hunt for one of their groups, throwing a little competition into the mix. (Psst! The Grand Canyon is perfect for this!)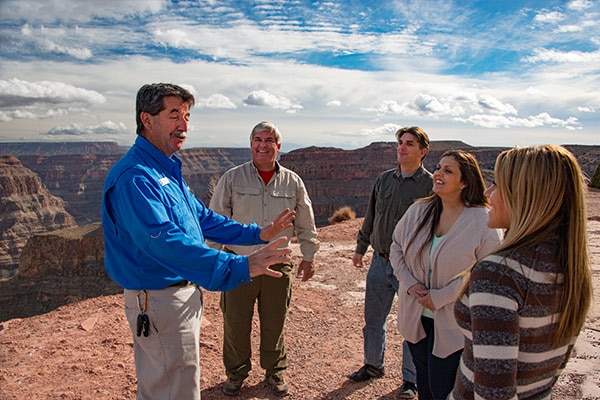 Throw in a "wow" factor."
Sometimes, all it takes to make an event extra memorable is one exceptional element. It could be the ice luge, the fire dancer or the farm to table food. Try to incorporate one or two really special things into your itinerary to craft a group event that won't soon be forgotten. Some ideas might include: a meal out in the mountains, special merchandise or keepsakes to take home, or a speaker or special guest that has significance for your group.
Elizabeth remembers one group that was amazed that they were having dinner outside among Sedona's famous red rocks (complete with tables and nice linens, a chef and servers) and another that hired an acoustic musician to accompany them during their meal. One group even added a custom Stetson Cowboy Hat fitting to their tour. "Those details might seem small, or even silly," she says. "But they really make an event. That is what people remember."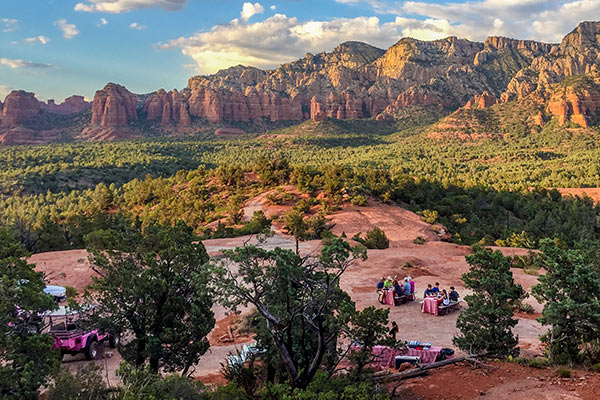 Planning a group event can be a daunting task, but if you focus on these tips for making a memorable experience for your group, things will come together much more easily. Let the good times roll, and the memories begin!
Pink Jeep Tours offers tours in Sedona, Grand Canyon, Las Vegas and the Smoky Mountains. To book a group event with Pink Jeep, call 844-375-7465.
---