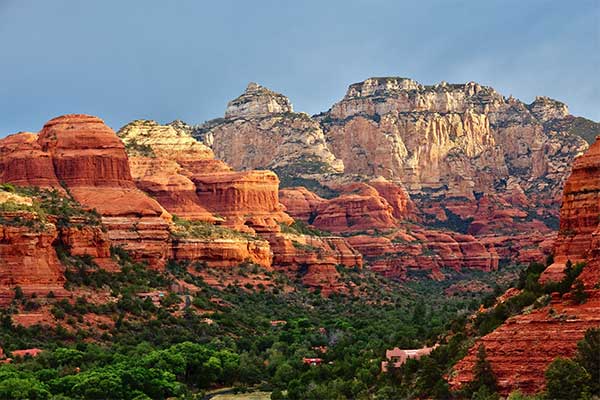 Are you thinking of visiting Sedona? Well, grab your camera and let's explore one of the most visually stunning places in the world!
With a population of about 15,000, Sedona is a small, peaceful community with brilliant red rock formations and rugged canyon scenery. It's also a mecca for tourists, with as many as three million people visiting each year. Sedona offers a myriad of comfortable hotels, resorts and spas and many world-class restaurants in which to dine.

Outdoor Recreation
Outdoor recreational opportunities are also abundant throughout the Sedona region. If you're into hiking, biking, rock climbing, jogging, four-wheeling, swimming, or fishing, then Sedona has something to offer you. Devil's Bridge, one of the largest natural sandstone arches in the Sedona area, is a popular hike for many visitors from around the world.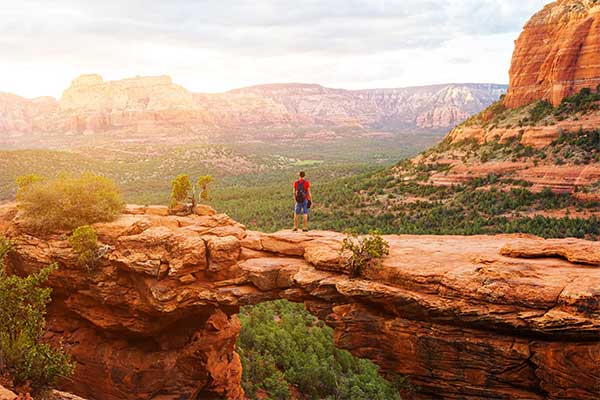 Imaginative Rock Formations
When you visit Sedona, be sure to bring your imagination as well. There are many famous rock formations that resemble real-life objects, animals, and people, such as Snoopy Rock, Cathedral Rock, Submarine Rock, Bell Rock, and even CourthouseButte. There is nothing more entertaining than letting your imagination take you on a journey, so let yours run free and name a red rock of your own.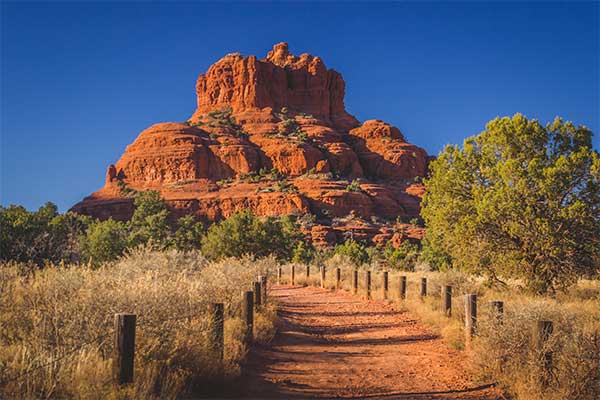 Oak Creek Canyon
Sedona is also home to the majestic Oak Creek Canyon, which lies just north of the Uptown shopping district. Here you'll find the refreshing waters of Oak Creek and gorgeous rolling alpine hills alongside the winding Highway 89A. Oak Creek Canyon was named one of the top ten most scenic drives in America by USA Today. The West Fork Trail is touted to be one of the best trails in Arizona and one of the top 10 trails in the United States.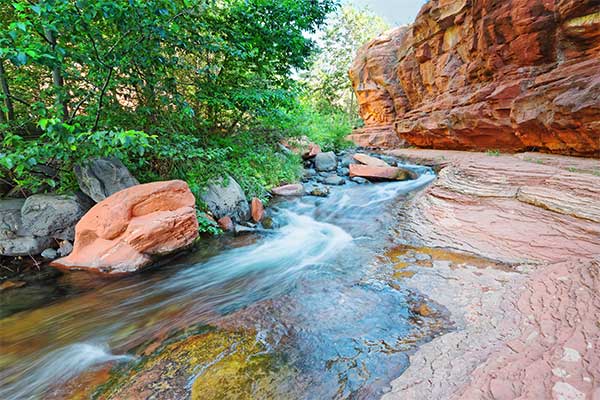 Ancient Ruins
Sedona and the Verde Valley region are also known for its Native American history and many ruin sites. A couple of the more popular dwellings are Montezuma Castle and Tuzigoot. A little more off the beaten path are Palatki and Honanki. These sites are known for the architecture and the spectacular pictographs and petroglyphs forever preserved on the cliff walls.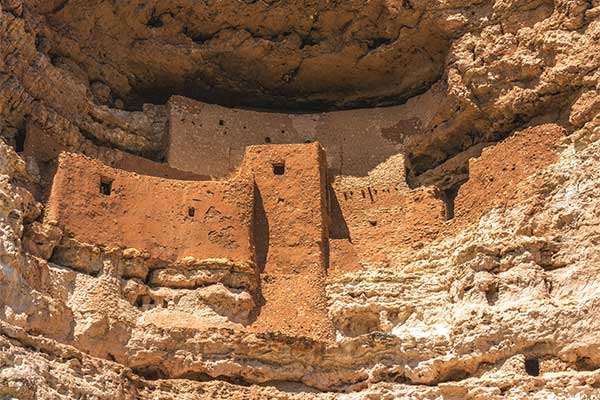 Sedona, Arizona is one of the most geographically unique places in the world. With towering red-rock formations and beautiful canyon country, there is something for everyone to enjoy. Challenging hikes and pampering spas await the tourists who travel to Sedona each year. If you want to explore the area like a local, check out one of the many Pink Jeep Sedona Tours we offer. Our certified guides will share unique stories and connect you with the land by making every excursion safe, entertaining and informative!
Come and explore Sedona's hidden gems today!
---