Traveling with kids can be -- how can we put this? -- "exciting." Many parents love the idea of taking their kids with them on trips, giving them a glimpse into different places and cultures, but the reality is sometimes a little less picturesque (read: full of complaining and way too many bathroom breaks).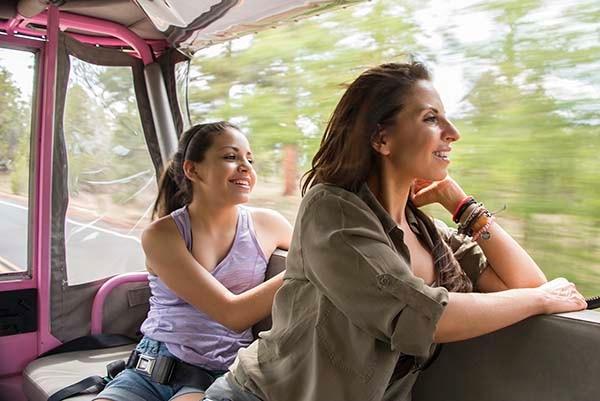 There's one option for parents, though, that will keep everyone happy: Jeep tours. Families visiting places like Sedona, the Grand Canyon, or Las Vegas can enjoy these exciting adventures together, creating memories that both kids and adults will cherish!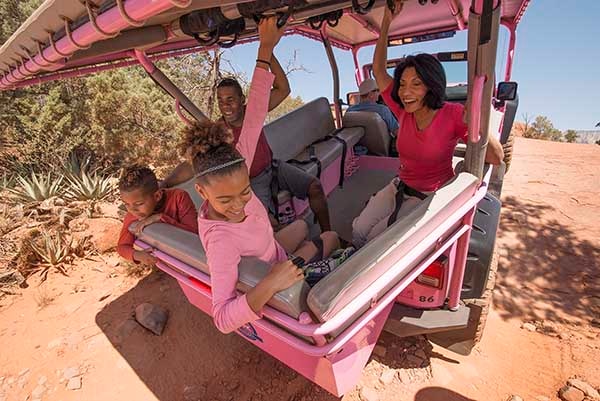 With fun tour guides and a wealth of learning opportunities, Jeep tours provide families with the ultimate getaway experience. So how to best plan for your family tour in order to guarantee success? Here are five crucial tips for taking a Jeep tour with your kids in tow!
Do your homework.

 

It's important to do a little research beforehand to make sure that your tour can safely accommodate children. Our favorite tours can accommodate children as young as 18 months, but other companies might not be as flexible. Look into your options before you get your heart set on a specific tour!


Choose wisely.

 

Along the same lines, make sure you set yourself up for success by choosing a tour that is at a good time for your child (so probably

 

not

 

nap time) and is a length they can handle. Some children do just fine even on all-day tours, while others may fare better on a shorter excursion. Think about your child's needs and be realistic. There are plenty of tour itineraries available, so don't worry about missing out!


Call ahead.

 

Once you think you've found the perfect Jeep tour, don't hesitate to call the tour office to confirm that your choice will be good for your entire group. This will also give them a heads-up in case you need any car seats in your Jeep.


Talk it up.

 

Talk to your kids about the tour beforehand to get them as excited as possible about their upcoming Jeep ride. Look at pictures of the places you'll visit and the vehicle you'll be riding in, and share how excited you are for the tour (come on, we all know you are!). A child who is excited and knows what to expect is less likely to feel nervous -- and more likely to have fun -- on the big day.


Pack it in.

 

Every parent knows of the power of a well-timed snack. While many Jeep tours will provide water for your family (and longer tours usually include a lunch), bringing favorite snacks or drinks is always a good idea with kids. We know that favorite toys can also be miracle workers when it comes to younger kids, but if possible, we'd recommend leaving those behind; there is too much risk of them getting dirty or (heaven forbid!) lost. Sunscreen is another must, and hats and sunglasses would be useful too (if your child will keep them on!)
If you're wondering how well these tips could really work, check out this video of the Broughington family, who recently went on a Sedona Jeep tour with their two young kids:
 
Every parent has had "that" travel experience with their kids -- the one that ended in total disaster. But with a little planning and preparation, and with a professional, highly experienced company like Pink Jeep Tours on your side, a Jeep tour can be one of the most memorable things you ever do with your kids! If you are looking for a custom tour for your family, there are plenty of options for that as well.
This post has been republished for updates and accuracy.
---