Candlelight dinners, red roses, and gushing, glittery cards—this is what Valentine's Day is usually made of. Hey, there's nothing wrong with that. We love chocolates and poetry just as much as anyone.
Of course, year after year of cheesy rhymes and dying flowers can get a little old, don't you think? Maybe it's time to escape the ordinary and give your Valentine a gift that really stands out—an experience, an adventure, a memory. And there's no better place to make these memories this Valentine's Day than the charming city of Sedona, Arizona.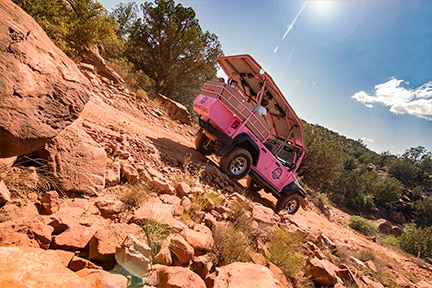 With relatively moderate winter temperatures (highs in the 60s, lows in the 30s-40s), Sedona is the perfect escape for you and your special someone. Here are some unique ideas that'll get you and your Valentine together in the great outdoors of Sedona.

Hike and a Picnic
In Sedona, there's no shortage of incredible hikes with incredible views to match. Sedona's red rocks add a unique look to its desert landscape that is truly one-of-a-kind. Hike to a lookout spot and pack in a picnic. The setting will be the perfect backdrop for a romantic moment.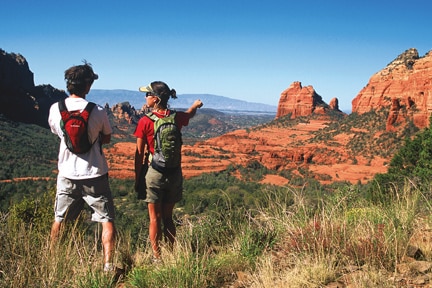 Hot Air Balloon Ride
See the red rocks from the air as you soar through the sky on a hot air balloon ride with your sweetheart. The sweeping vistas will definitely create a memorable, romantic experience. Keep in mind that these rides can be fairly pricey and many depart at sunrise, so you'll have to get up early!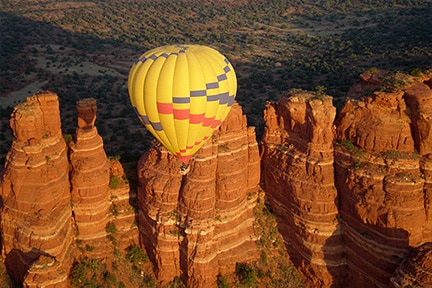 Horseback Riding
Are you in love with an animal lover? Sedona offers a few great options for a romantic horseback ride through its unique landscape. This fun experience will give you a feel for the Old West, an up-close look at Sedona's wildlife, and most importantly, a few hours of fun time together.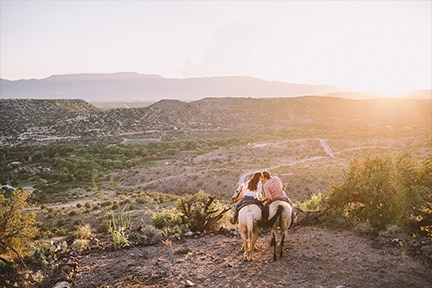 Sedona Jeep Tour
At the risk of being cliché, we've saved the best for last. Combine adventure and romance on a Jeep tour through the red rocks. Pink Jeep® Tours offers several exciting and unique itineraries, taking you to places like the Broken Arrow trail, ancient Sinagua ruins and Sedona's mystic vortex sites.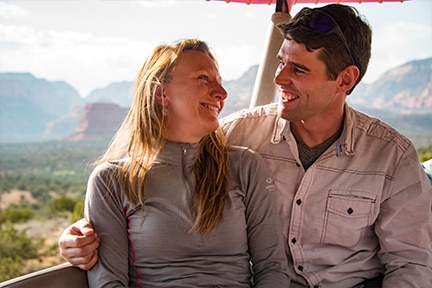 So if you're starting to feel a little tired of the store-bought chocolates and heart-hugging teddy bears, break the mold this Valentine's Day. Set up the adventure of a lifetime for you and your Valentine, and give a gift they won't soon forget—an outdoor adventure in beautiful Sedona.
---