February of this year marks 100 years of Grand Canyon National Park. Although the Grand Canyon has a vast cultural history that reaches far beyond 100 years, this Centennial Celebration recognizes the years since it was first named a National Park.
The Park is a UNESCO World Heritage Site and attracts 6 million visitors each year from around the world. Overwhelming visitors with its enormity, unique rock formations and serene beauty, this incredible natural wonder is 277 river miles long, 18 miles wide and a mile deep. It can be enjoyed from the North Rim, South Rim or West Rim.
Throughout 2019, the Grand Canyon Trust and National Park Service aim to commemorate the past and inspire future generations to conserve and protect park resources. The national park has a close relationship with many surrounding gateway communities. To celebrate the Grand Canyon National Park Centennial, the park service and its partner organizations are hosting numerous events. The following activities will take place throughout the year.

Desert View Cultural Demonstrators
The Desert View Cultural Demonstrators are members of the 11 tribes traditionally associated with the canyon. As the original stewards of natural resources, American Indians conduct demonstrations that allow visitors to interact with and learn about their cultures firsthand and also do traditional crafts.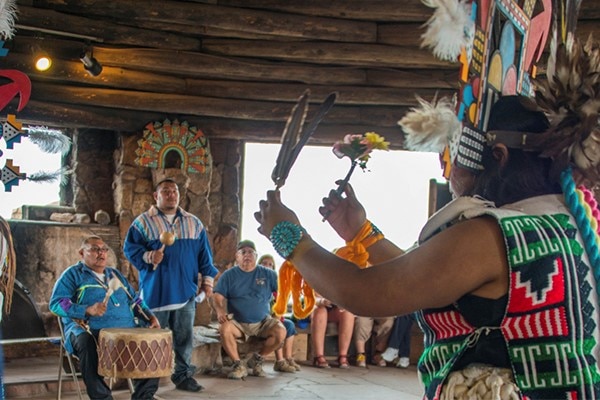 100 Years of Grand Digital Archive
The 100 Years of Grand Digital Archive allows people to access, for the first time, thousands of photos and documents from the early history of the canyon. All of the historic materials have been digitized and are housed by three different online repositories in Arizona: Arizona State University Digital Repository, Northern Arizona University Institutional Repository, and Grand Canyon National Park.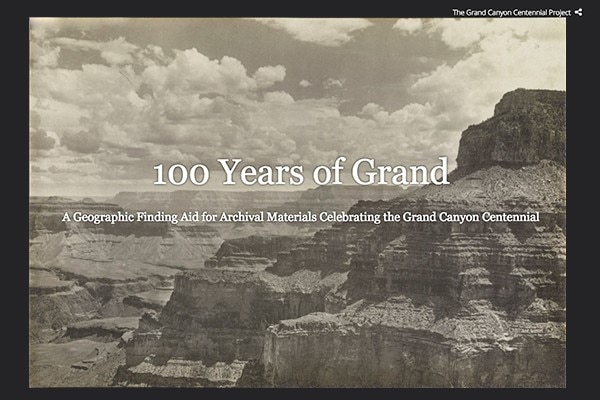 Splendor and Spectacle Exhibit
The Splendor and Spectacle Exhibit is running all year until September in the NAU Cline Library in Flagstaff, Arizona. This exhibit, in conjunction with the National Park Museum Collections, presents archives of thousands of physical items that are related to the canyon and the Colorado River.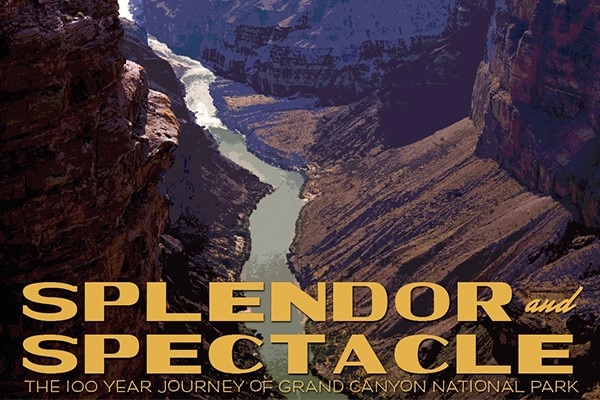 National Park Fee-Free Days
National Park Fee-Free Days are offered throughout the year when the entrance fee to the park is waived. In 2019, those dates are: January 21, April 20, August 25, September 28, and November 11. Other fees such as reservation, camping, lodging, tours, concession and fees collected by third parties are not included unless stated otherwise. To learn more, click here.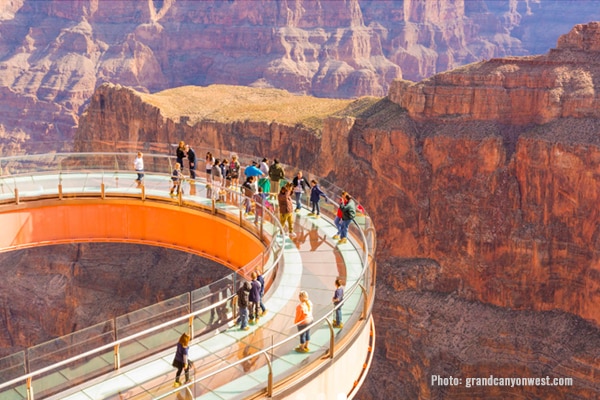 Professionally Guided Tours
Pink® Adventure® Tours is proud to celebrate the Grand Canyon National Park Centennial and provide guests with an opportunity to experience this natural wonder. Offering the safest, most trusted and captivating tours of any outfitter in the Southwest, Pink Adventure Tours offers tours to Grand Canyon National Park from each of its southwest locations: Sedona, Grand Canyon (Tusayan), and Las Vegas. Tours depart daily.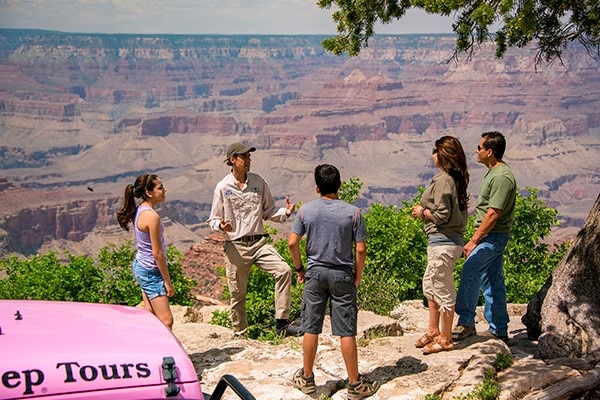 Click here to see a list of Grand Canyon National Park 2019 Centennial events by month.
Photos courtesy of Grand Canyon Conservancy
---