We absolutely love the Grand Canyon. It's one of the most beautiful places on Earth, with a host of adventure activities.  The Grand Canyon draws in upwards of 5 million visitors a year, and that's why so many of them keep coming back. But Grand Canyon adventures can be pricey, so it makes sense you want to make sure your trip is memorable. Nothing's worse than a disappointing vacation adventure.
That's why we've compiled this list – to show possible visitors that, no matter what, there are good times to be had at the Grand Canyon.

Grand Canyon National Park Itself
It's no secret that one of the most popular features is the canyon itself. And it lives up to the hype. With a host of vantage points and many paths that wind throughout the Park, located on the Grand Canyon's is the famous and most popular South Rim.
Plunging 6,000 feet down into the Earth, your eyes will barely be able to comprehend the scale and distance of the canyon as you scan its walls, viewing layers of rock billions of years old.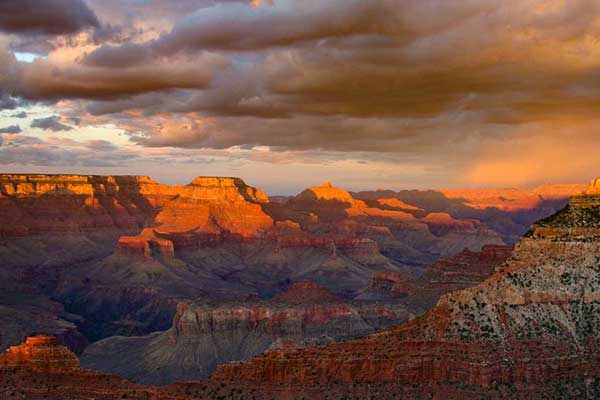 Attractions and Food
You may be surprised to hear this, but the Grand Canyon Village has some of the best authentic southern food in the country! Family-owned businesses and restaurants are homey and comfortable, and the available Grand Canyon lodging is no different.
Looking for something a little more exciting? Check out the Grand Canyon Skywalk on the West Rim or the IMAX Theater, featuring everything from modern films to documentaries and more!

Hiking, camping, and Other Outdoor Activities
If you're a fan of the outdoors, the Grand Canyon is sure to be a dream come true. With a massive variety of plant and animal life, hiking at the Grand Canyon is like stepping into another world. And camping is like spending the night there.
More ambitious hikers may be interested in the challenging trails available. Don't forget about the Grand Canyon's adventure tours offered by Pink Jeep Tours.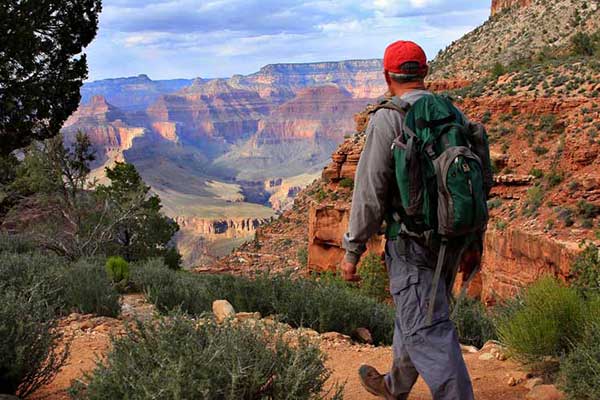 The Colorado River
The canyon's original architect, the Colorado River, is worth a road trip in its own right. Framed by a billion years of history, the Colorado is one of America's most beautiful rivers, perfect for a wide range of water sports including kayaking, fishing, tubing, and rafting.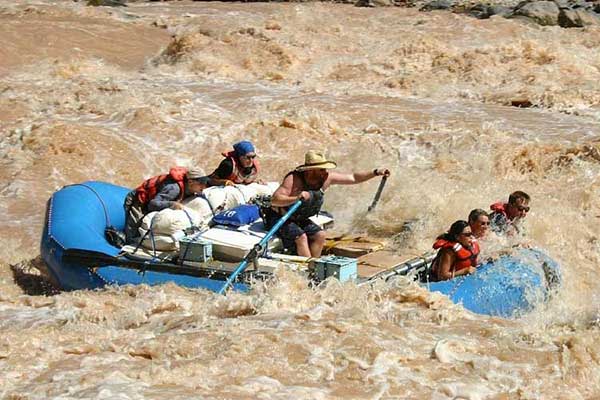 Grand Canyon Tours
Do any of those activities sound like a good time? Then you might be interested in one of the countless available Grand Canyon tours  from Pink Jeep Tours.
So what are you waiting for? The Grand Canyon is one of America's most popular tourist destinations for a reason, and if you plan ahead, you can control almost every facet of your vacation – the only thing you have to do is start putting the pieces together.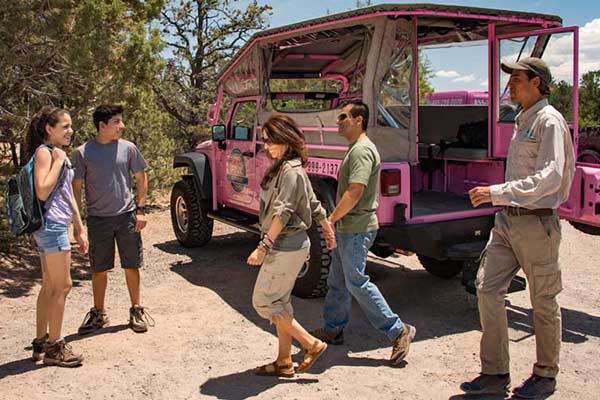 This blog post has been republished for accuracy of information.
---