Although all of the Grand Canyon's four rims (North, South, East, and West) offer breathtaking views, various landmarks, and fascinating cultural attractions, each rim has something totally unique to offer visitors.
The Grand Canyon West Rim, however, usually takes visitors by surprise. Here are our top three reasons why the West Rim should be on your list of places to visit.

Rich Cultural Heritage
The Grand Canyon is home to six different Native American tribes. Along the West Rim, you'll find the Hualapai Reservation, home to the Hualapai tribe, which has called the land home for centuries.
The Hualapai welcome tourism in the area, opening culturally significant attractions to visitors. Be sure you don't miss:
Eagle Point, the gateway to the Hualapai Nation, where you can see the culture come alive as you explore traditional dwellings and observe native dances.
The Hualapai Ranch, a recreated Western village, complete with horseback rides and roping lessons.
The Hualapai Market, where you can purchase authentic, handcrafted keepsakes.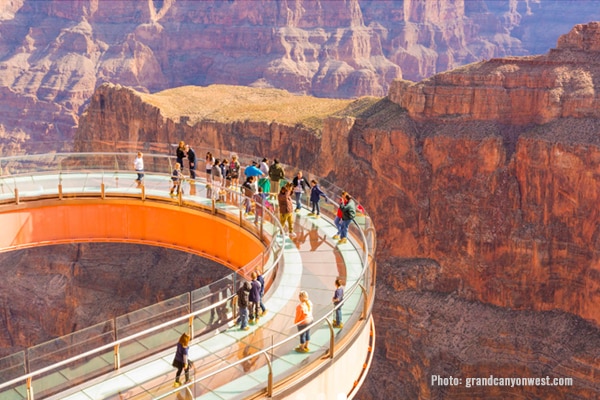 Incredible Views
Along with its cultural significance, the West Rim is the perfect spot to take in incredible natural beauty. The West Rim boasts some of the best viewpoints the Grand Canyon has to offer, and since the Grand Canyon is one of the most picturesque spots in the world, that's saying something!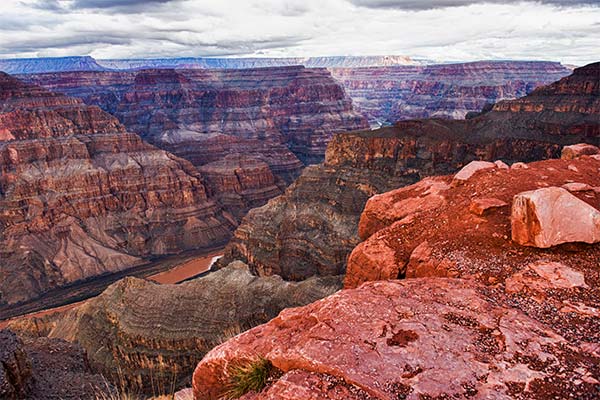 Here are some can't-miss views from the West Rim:
Guano Point, for jaw-dropping panoramic views of the canyon and a glimpse of a famous bat cave.
The Grand Canyon Skywalk, where you'll venture beyond the rim on a horseshoe-shaped glass bridge; it's like walking on air!
Eagle Point Viewpoint, a lookout from Eagle Point that will let you see the Grand Canyon in all its glory.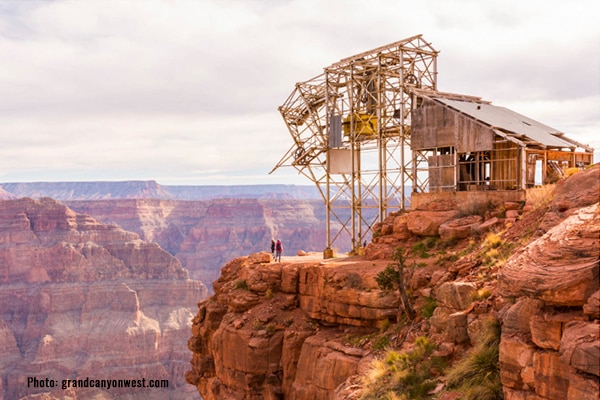 A Variety of Activities
Perhaps more so than any of the other rims, the West Rim offers many different opportunities for adventure during your visit. Here are a few of the exciting activities to enjoy: 
Helicopter Rides, for views usually reserved for the birds. Climb aboard for a thrilling ride!
Boat tours, which allow you to float along the Colorado River and see the Grand Canyon from a new perspective.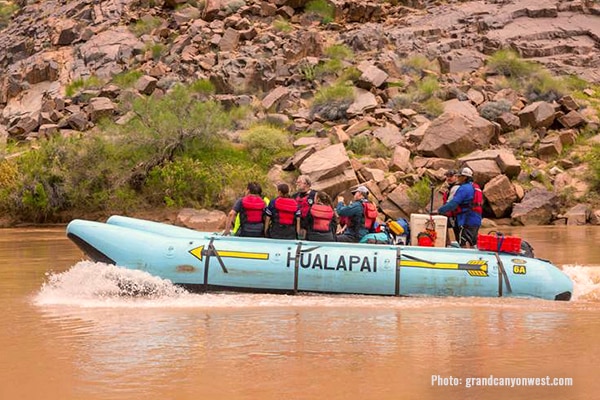 Some of these experiences can even be combined with a visit to Hoover Dam, for a day that's full of variety and exploration.
Of course, one benefit of taking Pink® Adventure® Tours to the Grand Canyon's West Rim is that you'll have a certified professional guide to provide you with safe transportation, fun facts and entertaining stories, and also be your own personal photographer! It makes a trip to the West Rim even more convenient and memorable.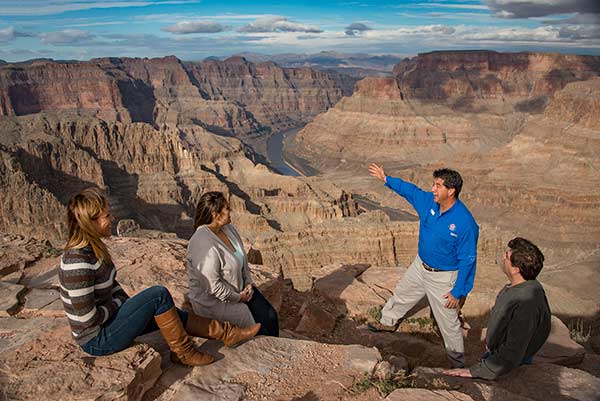 If you've been wondering where your time would be best spent at the Grand Canyon, the West Rim should definitely be at the top of your list! With its incredible cultural presence, its stunning natural beauty, and wide range of exciting activities, this is one destination that has it all.
---