Having lived in Sedona for 15 years, I've earned my status as a local, and by Sedona standards I'd even be considered a native at this point! Here is a selection of some of my favorite haunts and things to do in Sedona: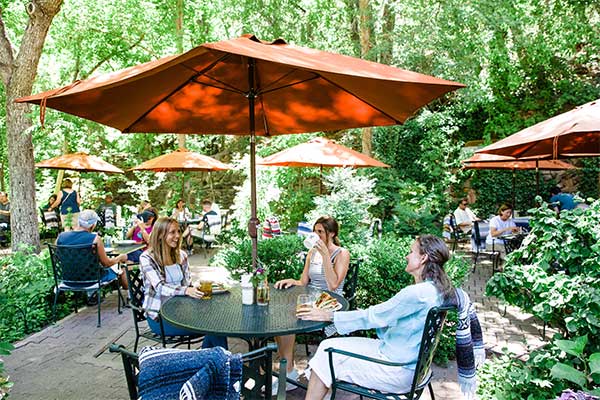 Garland's Indian Gardens Cafe & Market has been a local favorite in Sedona since 1947. Handed down through generations of the Garland family, it has served as a grocery store, gas station, bar, ice cream parlor, antique store, sandwich shop and more.
Today, it continues to be a gathering place for local residents and a must-visit stopping point for visitors. Read the newspaper while enjoying a leisurely breakfast and a perfect cafe au lait on the tree-shaded terrace surrounded by Oak Creek Canyon's wild beauty, or a cold late afternoon craft beer at the bar after a long hike. The staff is super down-to-earth and friendly.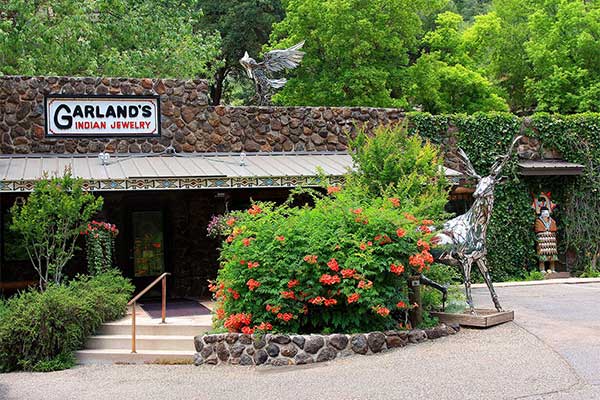 With deep roots in Arizona, four generations of the Garland family have worked with American Indian Art. Next door to the cafe, Garland's Indian Jewelry has become one of the premier destinations for fine, authentic Native American jewelry in the world. They also feature beautiful Kachinas and other fine art. Closer into town is Garland's Navajo Rugs, boasting the largest collection in the world.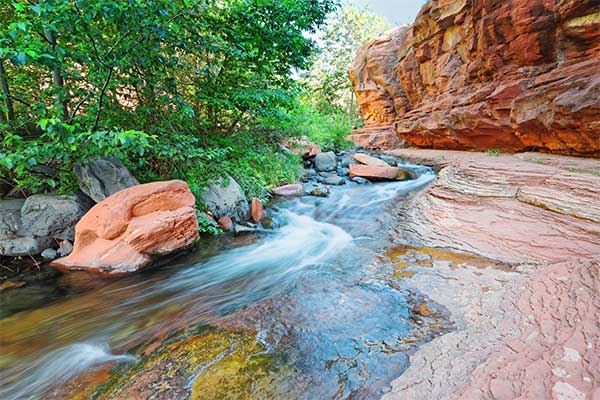 It's criss-cross-creek amidst the towering sandstone walls and tall pine trees of Oak Creek Canyon. The West Fork Trail is touted as one of the best trails in Arizona and one of the top 10 trails in the United States. The 7.2 mile, heavily trafficked out and back trail features a river that hugs the red rock sandstone walls in many locations. Sit against a Ponderosa and listen to the soothing sound of spring water cascading over the smooth, flat planes of red sandstone that line the creek. Is this really the desert?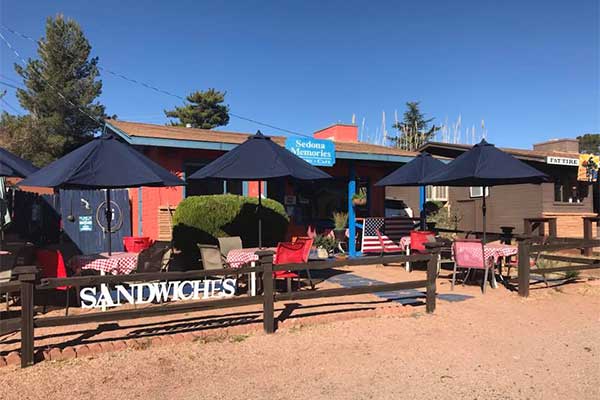 Indisputably and simply the best sandwiches in town--on homemade bread that is baked fresh every day. The owner always has a smile on his face. The sandwiches are hugh, so easily enough for two. The cafe is located in Uptown Sedona within walking distance of many shops and galleries. Open Monday thru Friday, 10:30 am - 2 pm.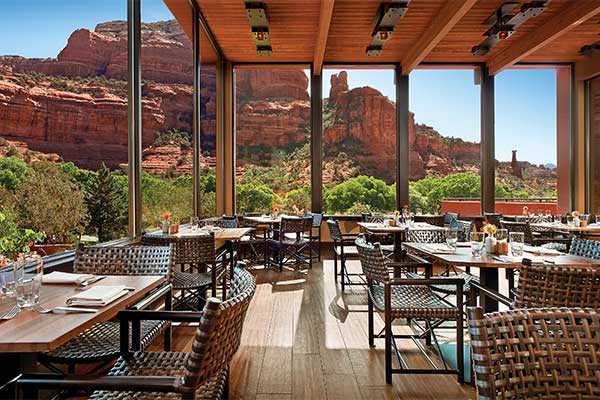 At Tii Gavo, meaning "a gathering place," make reservations and enjoy an elegant but still casual lunch surrounded by Boynton Canyon's red rock spires and alcoves. See if anyone at the table can spot an ancient cliff dwelling! The Queso Fundido and Street Tacos are delicious...oh, and the Strawberry Habanero margarita.
PISA LISA WOOD FIRED PIZZA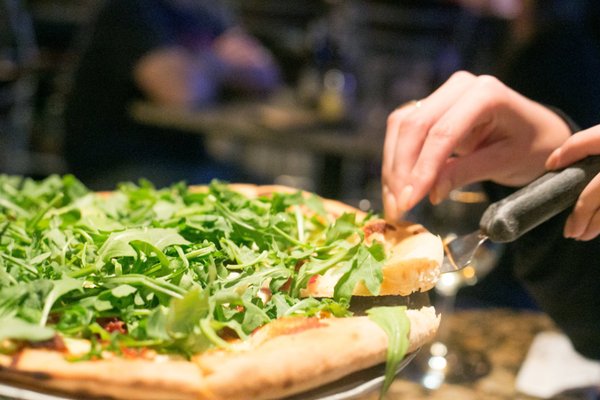 If you like authentic pizza, Pisa Lisa Wood Fired Authentic Pizzeria in West Sedona is the place to be! Try a hand-tossed salad with one of their signature, all-natural vinaigrettes! Follow it up with Funghi Decadente & an espresso. Yum. Don't forget to top off with an artisan gelato or sorbetto. Open for lunch and dinner.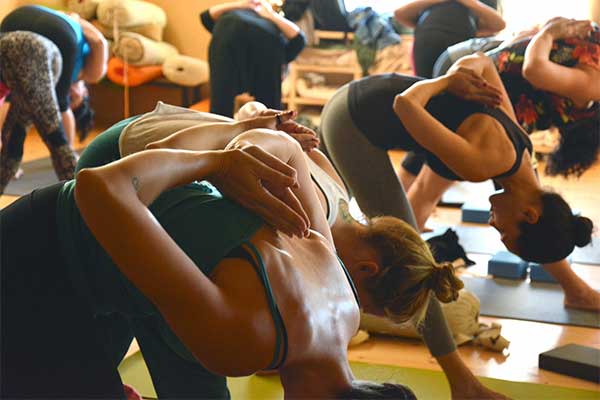 Yoga is the perfect way to strengthen, stretch and detox. Hot Yoga facilitates deeper stretching, injury prevention, stress and tension relief, and systematically stimulates and restores health to every muscle, joint and organ of the body. Begin or end the day with a 75-minute session. Staff is very friendly and welcoming to students of all levels. Non-heated class options are also available. Located next to Bashas' Grocery and Yoga Blessings Clothing Boutique. Afterwards, you will feel utterly spectacular!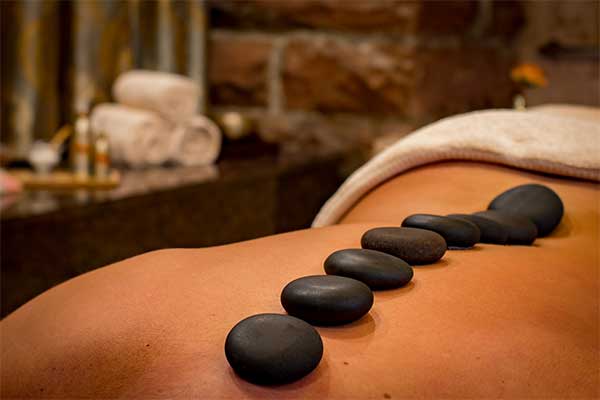 Pamper yourself at NAMTI Day Spa, voted Sedona's Best Spa by the locals. Licensed and professional therapists are trained in everything from head to toe! Select from a variety of classical or medi-spa facials, endless options for massage, Ayurvedic treatments, acupuncture, energy healing and more. Low-key, friendly and professional. Tip: book the 90-minute massage or you'll regret not having done so at the end of 60 minutes!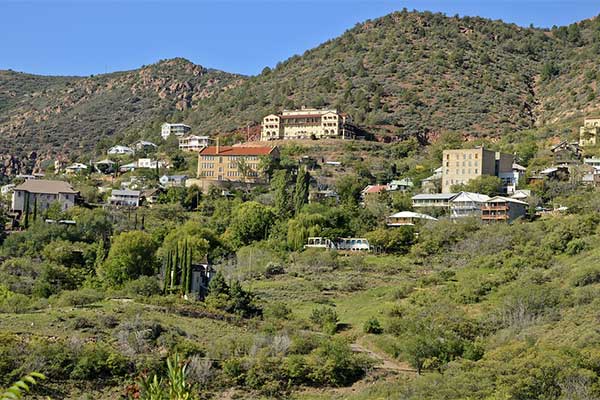 Located near the top of Cleopatra Hill at 5,200 feet, is the quirky old copper mining town of Jerome, built in the late 1800's. Back then it was the polestar of the Verde Valley with a population of 15,000. It was once known as the "wickedest town in the west", born from a settlement of tents into a roaring mining community.
Now it's an artsy, charming and supposedly haunted shadow of its bustling former self. Walk around Jerome as the sun goes down and see if you can spot any ghosts at the old asylum, peer down some eery alleyways, or visit the Jerome State Historic Park and Douglas Mansion and Mining Museum.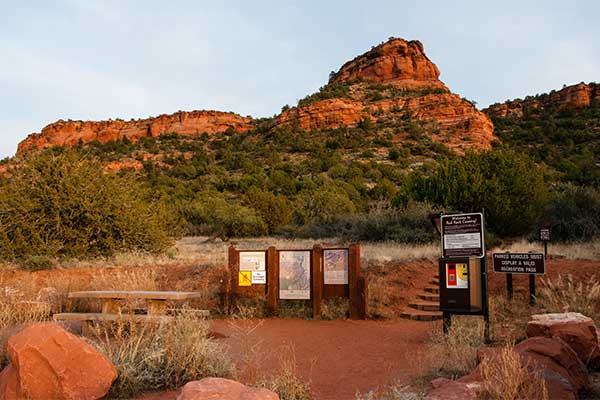 Take a short hike along the Doe Mountain trail to the flat-topped mesa and catch the sunset. Take bets on the exact time the last sliver of sunshine will disappear over the horizon. From this 400-foot high perspective, you can see 360-degree views of some of Sedona's most famous red rock formations.
As for nightlife, Sedona locals always kind of laugh when we're asked about it. Nightlife? 
---