We all know that Vegas is a great place to go for some good, adult fun (what happens there, stays there, right?). But what about the kids? Can families have some good, clean fun in Vegas? Short answer: absolutely!
Vegas offers many opportunities for traveling families to have a great time. The great food and incredible shopping is a given, but there's also tons of entertainment options for parents and kids to enjoy together. Here are a few of our favorite, family-friendly things to do in Las Vegas:
Pink® Jeep® Tours. The most recognized tour company in Las Vegas (and not just because of those bright pink Jeeps!), Pink Jeep offers tours of Vegas and beyond. You can explore the main attractions of the city that never sleeps by day or night, or venture beyond to the Hoover Dam, Valley of Fire State Park or majestic Red Rock Canyon. The entire family will love the chance to share an adventure of a lifetime in a pink Jeep!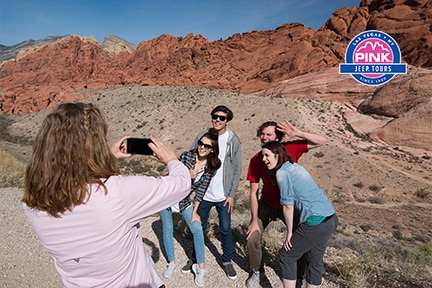 The High Roller. Soar 550-foot above the Las Vegas Strip on the High Roller, the world's tallest observation wheel. Your family will get a 360-degree bird's eye view of the Vegas Valley below. Located at the LINQ hotel, the wheel takes 30 minutes to complete one revolution and features 28 spacious cabins. Don't forget to stop by the Total Snapshot kiosk to get a commemorative photo of this unforgettable experience.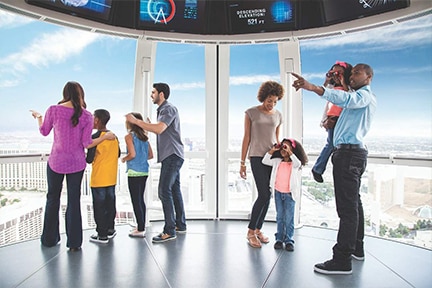 The Adventuredome, inside Circus Circus. With roller coasters, miniature golf, a rock-climbing wall and dozens of other rides and attractions, Adventuredome hosts indoor fun that ranges from kid-friendly to daredevil. The family can experience every twist, turn and drop together or let the teens go it alone while younger ones explore the junior rides. Friday and Saturdays turn into Neon Nights. The area takes on a new vibe with neon inspired rides, attractions and Midway Games.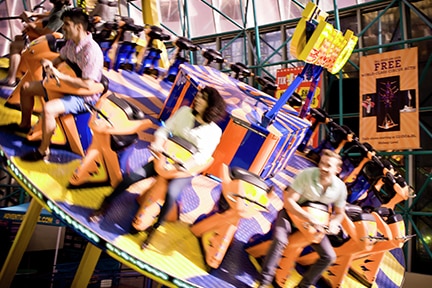 Shark Reef at Mandalay Bay. Dive into this aquarium experience at one of Vegas's most well-known resorts. The Shark Reef's main tank is one of the largest in North America, and it is home to thousands of sharks, fish, and other underwater creatures. You can even travel through the shark tunnel, where you'll be surrounded by aquatic life on all sides.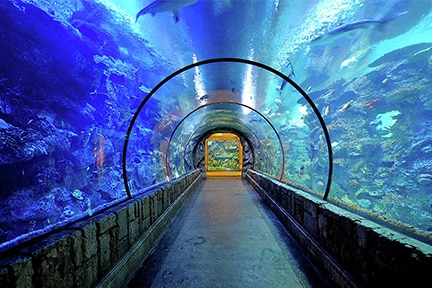 Springs Preserve. This outdoor oasis offers an escape from the hustle and bustle of the city. Located just 3 miles from downtown, the preserve features gardens, walking trails, museum galleries and more. The entire campus is a living example of sustainable living and eco-friendly lifestyles. Kids can learn about local geology and local wildlife. Everyone can tour the DesertSol solar-powered home, described as one of the finest examples of sustainable living on the planet. It's a can't-miss attraction for the whole family!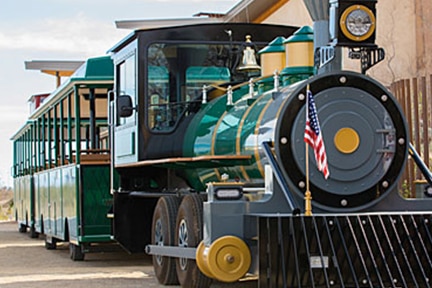 Siegfried & Roy's Secret Garden and Dolphin Habitat. See exotic animals like tigers, lions, panthers and bottlenose dolphins at this zoolike animal sanctuary at the Mirage. The sanctuary focuses on scientific research, education and conservation outreach. The animals are the ambassadors for their species and ecosystems. The Sustainability Discovery Center features interactive displays on topics from wildlife preservation and water conservation to ocean pollution. The whole family will love it!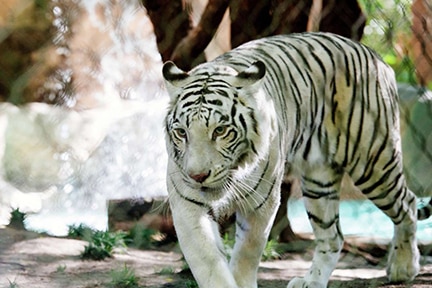 Gameworks Las Vegas - Town Square. Got games? Everyone can get their game on at Gameworks, an esports and entertainment venue for millennials, teens and families. This local esports lounge has new and classic games for console and PC. Gamers can snipe zombies, tokyo drift every curve and escape to other worlds with 100+ titles. Tournaments are offered for up-and-comers to esports champs. The venue also hosts smoke-free bowling events and parties for all ages.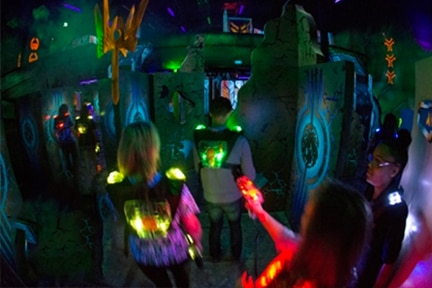 Pinball Hall of Fame. Las Vegas and Pinballs...Pinballs and Las Vegas. They simply go together. The Pinball Hall of Fame showcases over 200 pinball games in perfect working order from all ages of pinball history. Parents can relive childhood memories with their favorite games and younger generations will get a taste of the gaming arcades of days gone by. This museum and gaming experience is a fun stroll through the past for everyone.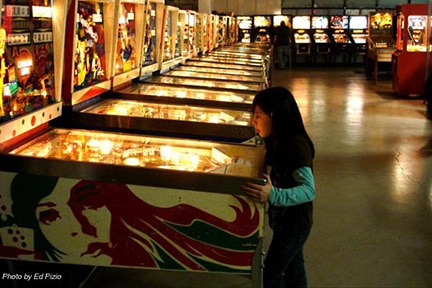 Outdoor Water Parks. Beat the desert heat by visiting one of the popular water parks in the Las Vegas area. You'll find slides, rides, waves, beaches and even sharks! Wet'n'Wild has giant slides and a whitewater rafting experience. The water slide at The Tank barrels through a glass tunnel in the middle of a giant shark tank. Mandalay Bay features its own 11-acre sandy beach. And Cowabunga Bay has the world's largest man-made wave, the Wild Surf, and a beachy '60s vibe with themed areas for Hawaii, California and the Jersey Shore.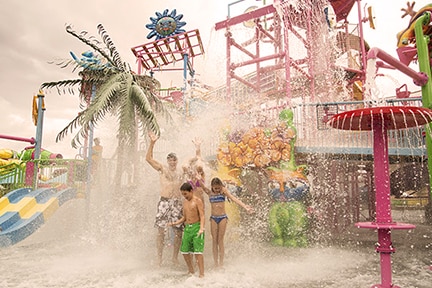 Head to the Grand Canyon. Vegas is actually a great home base for a trip to the Grand Canyon. Hop on a comfortable tour vehicle and travel through the desert to the canyon, where you'll get world-famous views and world-class service from a highly-trained tour guide. Pink® Jeep® Las Vegas Tours offers a premium journey to the Grand Canyon South, among others. It's the best way to see the Canyon from Vegas; it's like two vacations in one!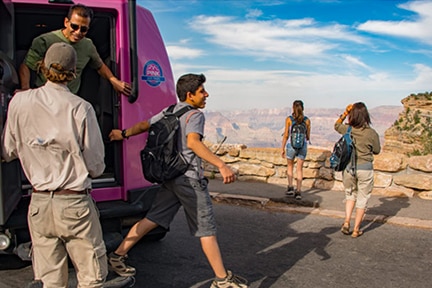 This summer, don't leave your family behind when you go to Vegas. Take the entire family for a trip that's full of memories, excitement, adventure—and probably a whole lot of neon—in fabulous Las Vegas!
---