Think you're ready for Mother's Day on Sunday, May 14?  Still have the link to the same, mass-produced flower bouquet you bought last year? Got big plans to throw in a little chocolate, or a "free hugs" coupon book, and call it a day?
Sorry, but it's time to step up your game.
What your mom really wants this Mother's Day (besides maybe a nap), is to feel like you put some thought and effort into your gift. And while there's nothing wrong with some nice bath salts and a good book, many moms would love the chance to do something a little (or a lot) more exciting for once.
If you're ready to think outside the box and give your mom something really memorable this Mother's Day, keep reading. We've got three great gift ideas that'll be perfect for your extraordinary, fun-loving mom.
1. Tickets to a concert. Okay, so your mom's taste in music is probably slightly different from your own, but this is about her, remember? Do a little digging and find a band or singer she might like that's coming to her area. You might get lucky and find one of her favorites. If you live close by and can go with her, even better! Dress up, hit the town and have a blast.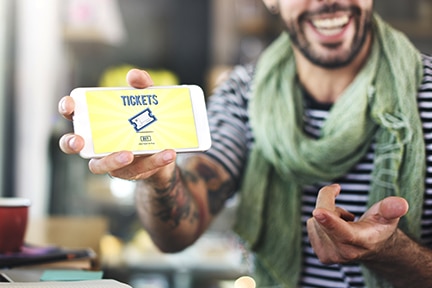 2. A good old GNO (girls' night out) is great medicine for any tired, overworked mother (so in other words, all mothers). Make reservations for your mom and her girlfriends, grown-up daughters or sisters to have a fun night out to themselves. Mix and match food, drinks, dessert, shopping, movies and any other fun activities your mom might enjoy. She'll love the chance to have a few hours of fun with the people she loves.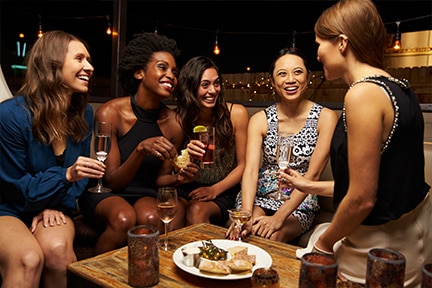 3. A little adventure. If your mom is a little more on the adventurous side (lucky you!), play into that as you think about the perfect Mother's Day gift for her. There are always daredevil options, like skydiving or bungee jumping. But if you're looking for something that gives you the perfect mix of adventure, nature and fun, look no further than a Pink Jeep tour. Fun for groups, couples or adventurous individuals, these tours depart from popular destinations like Las Vegas, the Grand Canyon or Sedona. You'll get the best look at these areas, with a highly-trained (and highly entertaining) tour guide at the wheel. Trust us—your mom will love it.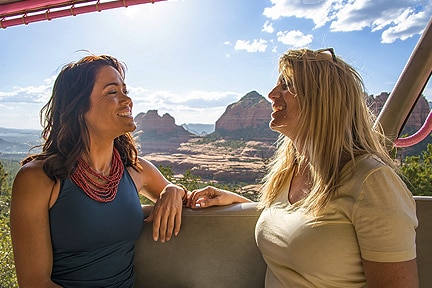 This Mother's Day, show your mom how special she is with a gift that was thought up just for her. We're not saying it'll make you the family favorite...but it could definitely help your chances.
---