Father's Day is right around the corner; do you know how you're going to celebrate with Dad this year? Sure, you could get him the customary tie and card, but those things will be forgotten in a week. Instead, give him something he'll remember for years to come.
Let's be honest—dads love to get outside. From camping excursions to fishing trips, most dads jump at the chance to get outdoors, especially if it means spending time with their kids, spouse, or other people they love.
We've come up with three ways to get your dad outdoors this Father's Day. So, read up, plan an adventure, and get ready to make some memories.

Explore
Sedona is a hidden gem of the American Southwest. This incredible town is famous for its red rocks, mystic culture, and outdoor activities. In Sedona, you can do everything from hiking to fishing and take breaks throughout the day for incredible local food.
If you're looking for a truly memorable Sedona experience, you'll want to take Dad on a Sedona Jeep tour. Let someone else do the driving as you explore the very best destinations and scenes that Sedona has to offer, from the exclusive Broken Arrow Trail, to ancient Sinaguan ruins, to Sedona's mystic vortexes. No matter what your Dad's tastes or interests are, there's a Jeep tour that will wow him.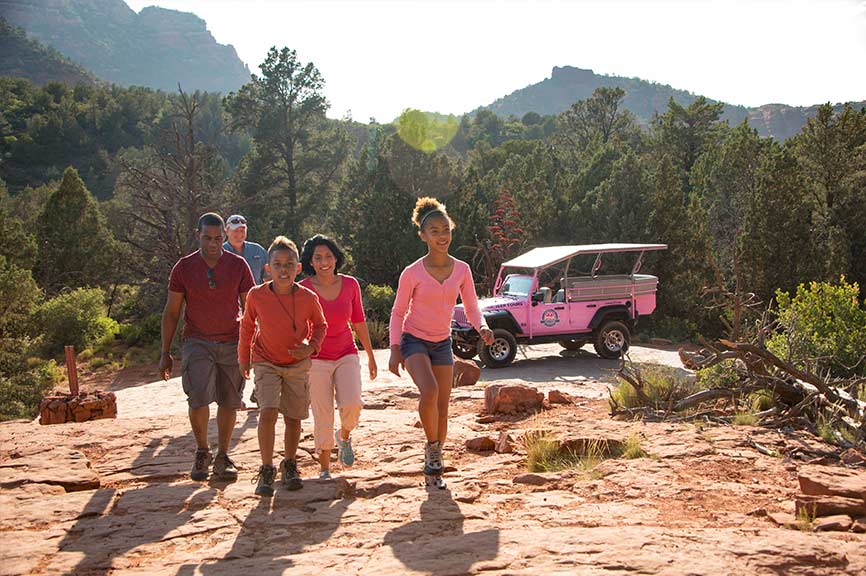 Take Him to the Grand Canyon
The ultimate family vacation destination, the Grand Canyon is full of memory-making opportunities. Take your Dad on the family road trip he's always talked about to a world-famous destination full of incredible history and jaw-dropping views.
Make a day of it and take a full-day tour to the Grand Canyon, traveling in style and comfort as you learn about the history and culture of the surrounding areas from your highly trained tour guide. Take in all the sights at the South Rim, including the Desert View Watchtower and Grand Canyon Village. Don't have a full day? A half day tour to the Grand Canyon will allow you to see all the scenery and hit the highlights, and still have you back in time for dinner.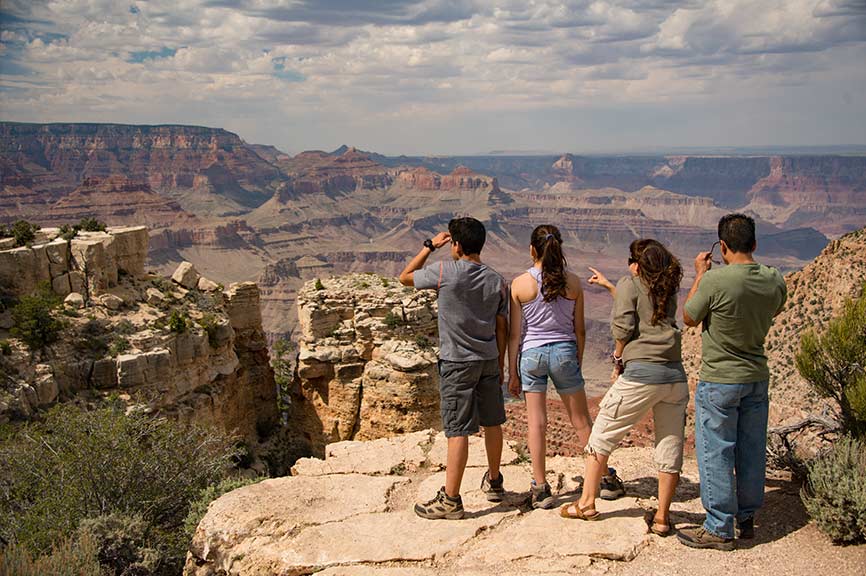 Take a Hike (#dadjoke)
Get on your feet and explore by taking Dad on an incredible hike. Chances are, you have at least one good trail in your area! Your dad will love the chance to get some fresh air and exercise. Take it to the next level by taking Dad on a Sedona hiking tour. You'll not only get the chance to see Sedona's beautiful red rocks up close, but you'll also benefit from having a guide along to point out interesting landmarks and share fun facts. It's the perfect outdoor experience to have with your dad this Father's Day!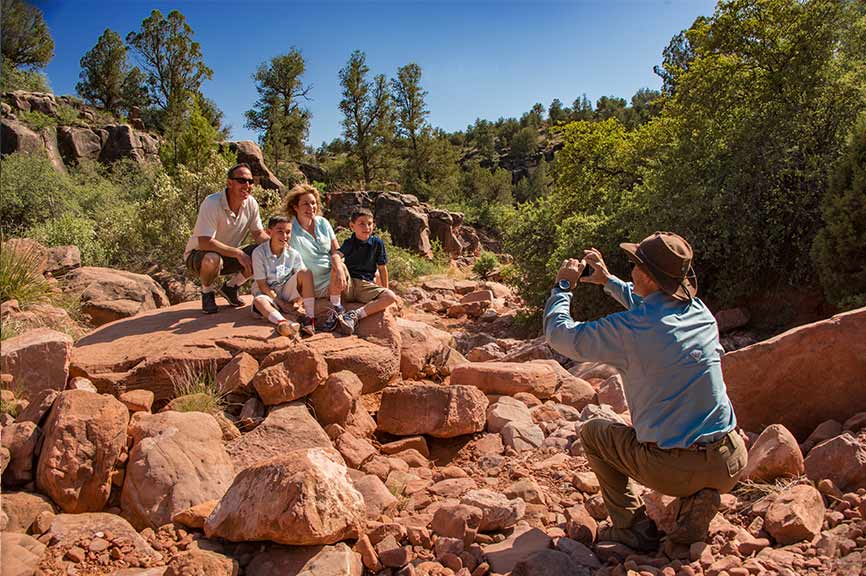 No matter what outdoor adventure you choose, your dad is going to love the opportunity to get outside and explore. Give your dad something he'll truly appreciate this Father's Day. We can't promise it'll make you the favorite child, but hey, every little bit helps.
Pink® Jeep® Tours is Sedona's premier tour operator. With their PINK® fleet of open-air Jeeps® and luxury tour vehicles, they offer tours around Sedona's iconic red rock landscapes, in addition to tours at the Grand Canyon, in Las Vegas and the Smoky Mountains. Book your tour online today or call (800) 873-3662. Explore with us.
---