Many parts of the country can still be pretty cold during spring break, but not sunny Arizona! With spring temperatures in the 70s and 80s, Arizona is the perfect place to spend spring break—especially for families who aren't quite into the college party scene at all the beaches.
Whether you've been spring 'break-ing' in Arizona your whole life, or if you're visiting for the first time this year, you'll love the gorgeous Arizona weather in the spring. Get out there and enjoy it with our three favorite ways to get outside during an Arizona spring break.
Visit the Grand Canyon. Just a few hours away from Phoenix, you'll find the Grand Canyon, Arizona's world-famous national park and the ultimate spring break destination. The Grand Canyon is an outdoor lover's paradise with something for everyone, whether it's an overnight hiking trip, a geology lesson, or that perfect picture that will get you plenty of "#springbreakgoals" comments on Instagram.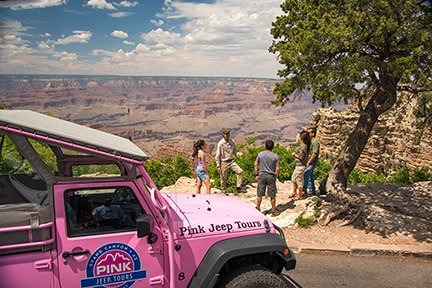 One of the best ways to enjoy the Grand Canyon is on a guided Jeep tour. These tours take you to all the well-known stops and lookouts of the Grand Canyon, but also to lesser-known places that will get you away from the crowds. Not only will you not have to navigate your own way, but you won't have to pick up a single guide book or brochure. You'll have an entertaining tour guide to answer all your questions and give you the best information and stories - inside stuff that others don't know about. Check out an overview tour, a more extensive deluxe tour, a sunset tour (with killer photo ops), or a walking tour that will take you down the canyon's famous "Trail of Time."
Check in to a Scottsdale resort. Famous for its many luxury resorts, the city of Scottsdale is in the heart of the Phoenix valley and it offers many opportunities for spending your time outdoors. Many Scottsdale resorts are well-known for their incredible swimming pools, and lucky for you, spring break in Arizona is usually warm enough to really enjoy them.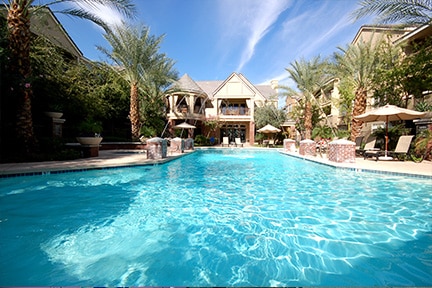 Likewise, golf courses abound in Scottsdale, including some world-famous ones, so you can treat yourself to a tee time (or two) in the incredible spring weather. If you're looking for a more rugged experience, desert hikes are just a short drive away. And if a rugged experience is the last thing you're looking for, there are several outdoor shopping areas—and spas—that'll keep you busy for hours. A Scottsdale resort will give you the perfect balance of the great outdoors and high-class luxury.
Explore Sedona. Just a short drive north of Phoenix, Sedona is the perfect destination for an outdoor getaway during spring break. With its backdrop of iconic red rocks, Sedona attracts outdoor enthusiasts from around the world. If you're looking for a great hike, unique scenery and a charming, small-town vibe, this is the place for you.
Add a little adventure to your Sedona stay by checking out the local Jeep tours. You'll get an up-close and personal look at some of Sedona's most famous sites, under the direction of a guide who loves the outdoors just as much as you do. There are several different tours of varying lengths, so you're sure to be able to find one that fits your schedule and interest. It's the perfect way to get to know this awe-inspiring city that is quickly becoming a popular spring break destination. Book your tour now to make sure you get the date and time you want!
Don't waste your spring break in a library or museum. And definitely don't spend it holed up waiting for the snow to melt! Get to sunny Arizona, where you can enjoy the outdoors and have a truly memorable spring break.
---